HISTORIC HOUSE TOUR

A guided tour of the 15-room federal-era home examines life during the antebellum era, as well as the architecture and decorative arts in the restored house museum. Allow one hour for your tour, plus additional time to see the gardens on your own. Advanced tickets are required. You can view available tour dates and purchase tickets by clicking the green button above.
Please note: Historic House Tour tickets include admission to the grounds, a separate grounds admission fee is not charged.
THE ROSEDALE GARDENS AND GROUNDS:
The Gardens and Grounds are open on Wednesday – Friday and select Saturdays from 10:00am to 3:00pm. Grounds admission fee is $5.00 and is payable in the Welcome Center.
Please note: Grounds admission does not include entrance to the House, which is open for guided tours Wednesday – Friday and select Saturdays at 11:30am and 1:00pm. (see Historic House Tour above.)
PRIVATE, GROUP, AND SCHOOL TOURS
We aim to accommodate special requests as much as possible. Please call our office to discuss your requirements for large groups or school groups and any "off hours" tour needs.
OTHER TOUR/GROUNDS INFORMATION

All house tours are guided by experienced docents.
There are additional seasonal house tours. Please check our calendar.
There is no smoking or vaping allowed anywhere on the Historic Rosedale property.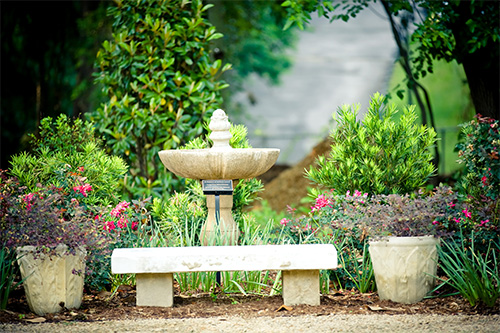 VIEW OUR HOURS & DIRECTIONS